Want to contribute some TLZ art? Here is where I will display anybody that wants to draw up some loving zombies. Send your fan art to info@teenagelovezombies!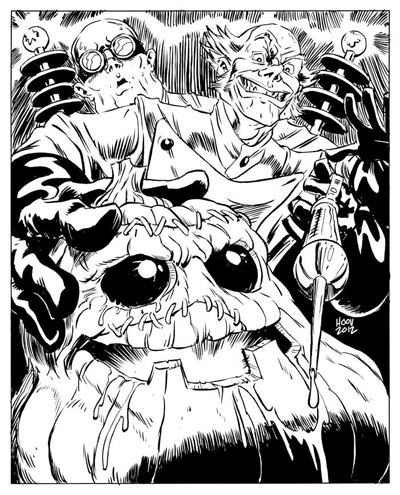 The awesome and talented Patrick Hoover did this awesome piece as a birthday present for me. I can't thank him enough. Patrick has a great comic he is working on called The Outdoorsman. Check it out over here.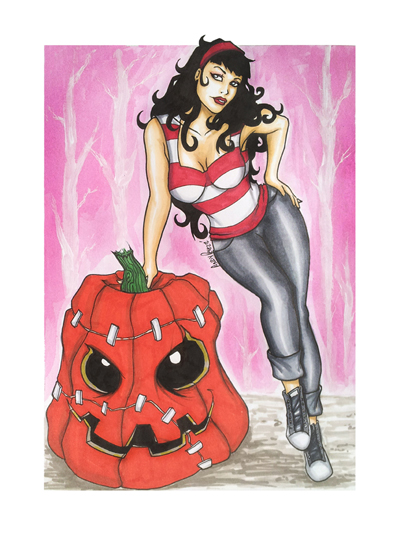 Andy Perez artist of Lonely in Black and all around awesome dude did this fantastic take on greaser bad girl Ruthanne and that evil pumpkin. Check out more of his work at artedeandyperez.com.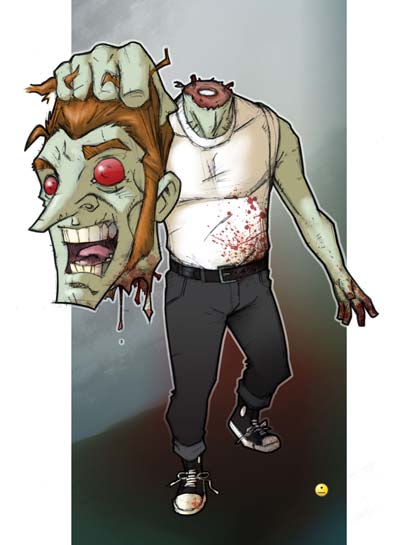 Al Fukalek, the artist for the awesome comic The Specialists shows us his take on TLZ baddie Fausto. Make sure you swing by The Specialists site and check out their awesome comic.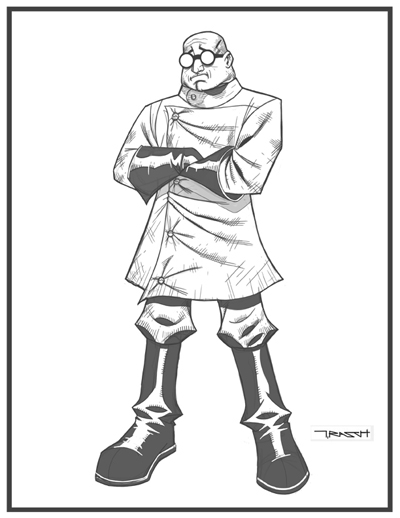 The awesomely talented Tom Rasch taking on Granville. He has an amazing animated web series under way called Black Alpha!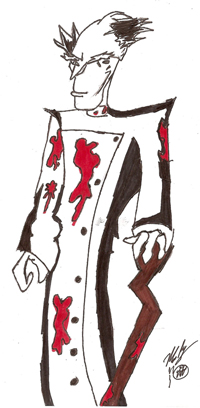 Next up is my buddy Mike Purdy's take on Vanalstyne.

And the lovely and amazing Desirae Seter's take on Granville and his pumpkin! Love you to pieces!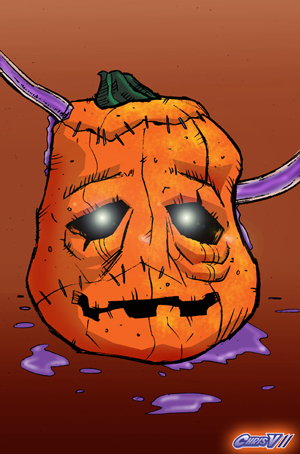 Christopher Villanueva did this awesome version of the Pumpkin! Check out his webcomic Victory.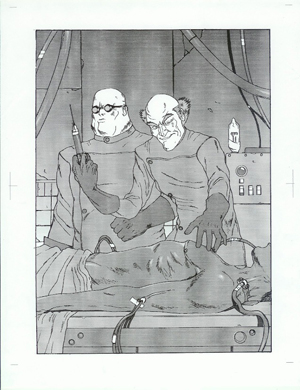 My buddy Don Austin did his take on Granville and Vanalstyne getting up to some zombie making goodness. Check out the awesome tone work on this. You can see more of his stuff at his Deviant Art Page.